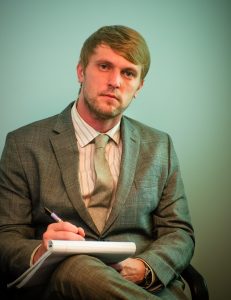 Charles "Chuck" Granger earned a Juris Doctorate from the University of Virginia, and a Bachelor of Arts degree from Mississippi State University, summa cum laude. His areas of expertise are primarily Appellate, and Legal Research and Writing, with a concentration in Construction and Business Law, Intellectual Property, and Constitutional Law. 
He enjoys the camaraderie and collaboration of a smaller firm, and the familial vibe that comes from being able to gather everyone in one room to work and socialize. He finds that the most gratifying part of being a lawyer is the satisfaction of solving a problem for a client.
When he's not working on a case, Chuck loves to travel and is a fan of anything outdoors, especially hiking and biking. He also enjoys indulging in horror movies and sci-fi books.
Chuck was born and raised in Mississippi. His entire family is from the South, mostly living in Alabama and Arkansas.